Curri Properties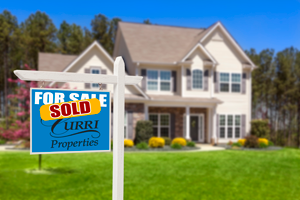 Why Curri?
CURRI Properties Agents are the Real Estate Agents for You!
Top 10 Reasons:
1) We have years of experience successfully buying and selling homes in the local market.
2) We know the neighborhoods, schools, market conditions, zoning regulations and local economy.
3) We'll do the leg work, keeping you up-to-date with new listings and conditions as they impact the market.
4) We are a full-time real estate company – anything less and you'd be short changed.
5)We'll use my connections throughout the mortgage industry to get you the best deals possible.
6)You'll be our only client in the real estate transaction.
7) We'll guide you through the complexities of buying and/or selling a house, eliminating hassles and stress.
8) As a standard business practice I preview homes as they become available, keeping you apprised of market conditions as they evolve.
9) I won't waste your time – when an offer is made, I'll require acceptance or a counter offer within 24 to 48 hours.
10) You'll have the advantage of personal, one-on-one attention, as well as my dynamic web and e-mail resources.
Curri Properties was established in late 2003 after realizing there was a void in Brevard County, Fl for a local, professional boutique real estate brokerage firm, that specialized in Waterfront, Luxury & Commercial property sales.
Consisting of just over 20 associates, we pride ourselves on dynamic marketing skills that allows for greater global exposure. This is achieved by marketing our properties through our internet affiliates, and within our company website, which is top ranked amongst Google's search engine. www.CurriProperties.com
Selling luxury & waterfront real estate is not only a career, but a passion we portray in all aspects of what we do. We focus on the basics of what any and all small business relies on, community involvement and building lifelong relationships. In handling the sale or purchase of a home, it not only is a desire, or a dream, but a financial commitment which is generally a family's largest investment. We are here to insure our client's best interest each and every time, while giving you five star service along the way. Our service will never be compromised, as we continue to stay focused on our motto. Professionalism, Integrity, Building Relationships.